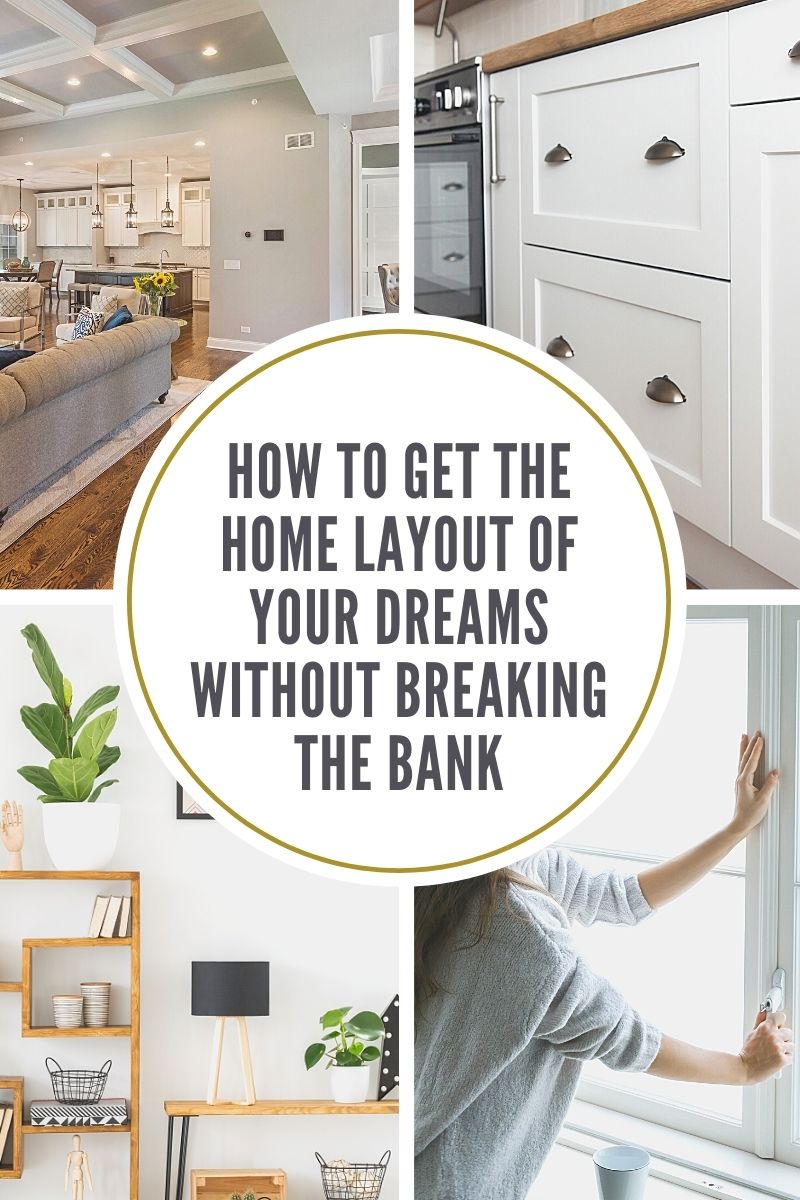 It's no secret that if you've looked into buying a home this year, you may have noticed how difficult the process is. The heat of the housing market has melted away listings in a matter of days to even a few hours depending on where you live. For some, that may be frustrating to deal with. For others, it may make wonder about different options they can do at home to turn it into more of a dream home.
If you belong to the latter group, you may still be quite satisfied with your current home but would like to turn it more into your dream home without tanking your bank account. If you have a dream home layout but aren't sure where to begin, here are four steps you can take to get it done without breaking the bank!
1. Open up the walls
It's no fun walking around the house and feeling like your rooms are too small for gatherings or for simply enjoying the full amount of space you're paying for. A great way to solve this issue is by opening up needless walls. You will not be able to knock down every wall but having a better line of sight to the kitchen or family room will not only please the eye but allow for more space to do things and rearrange furniture. If you don't feel comfortable doing this all on your own, consider consulting a professional to give you a better idea of what to work with.
Related: How Much Does it Cost to Build a Home in St. George?
2. Upgrade current cabinets
Sure, you could simply replace all of the cabinets in your kitchen, but that will likely cost you thousands of dollars. A different approach you could take to give your current cabinets a more updated look would be to replace the current hardware making up your cabinets and drawers. If you're cabinets are in decent shape, this should be a seamless and inexpensive process. Otherwise, you can repaint or refinish them to give a newer, cleaner look.
3. Replace windows
In virtually any home you live in over time, the windows will begin to look dated and worn. Drafts can also open up down the road and increase the amount you pay to warm up during the winter or cool down during the summer. You may want to consider replacing your windows to take care of any draft issues or to simply modernize them and take care of any cracks or defects that have developed over the course of time.
Related: Should you fix your home before selling in a seller's market?
4. Install wall shelving
You can never have too much storage, right? That's why installing your own wall shelving in different rooms around the house may be just the thing you need. Not only is this a fairly inexpensive project, but it can also give you opportunities to free up any clutter that has developed over time and give it a new home. It also adds to the appeal of the home, in general, by decorating further and freeing up more space to enjoy.
However, if you don't want to bother fixing and remodeling your home, St. George has some awesome new homes and new subdivisions move-in ready with all the bells and whistles. Check out Desert Color, Southern Utah's newest community with all the benefits and amenities of a resort, right at home.
Contact us at anytime for updates on new listings, selling your St. George home or buying in the Southern Utah real estate area.