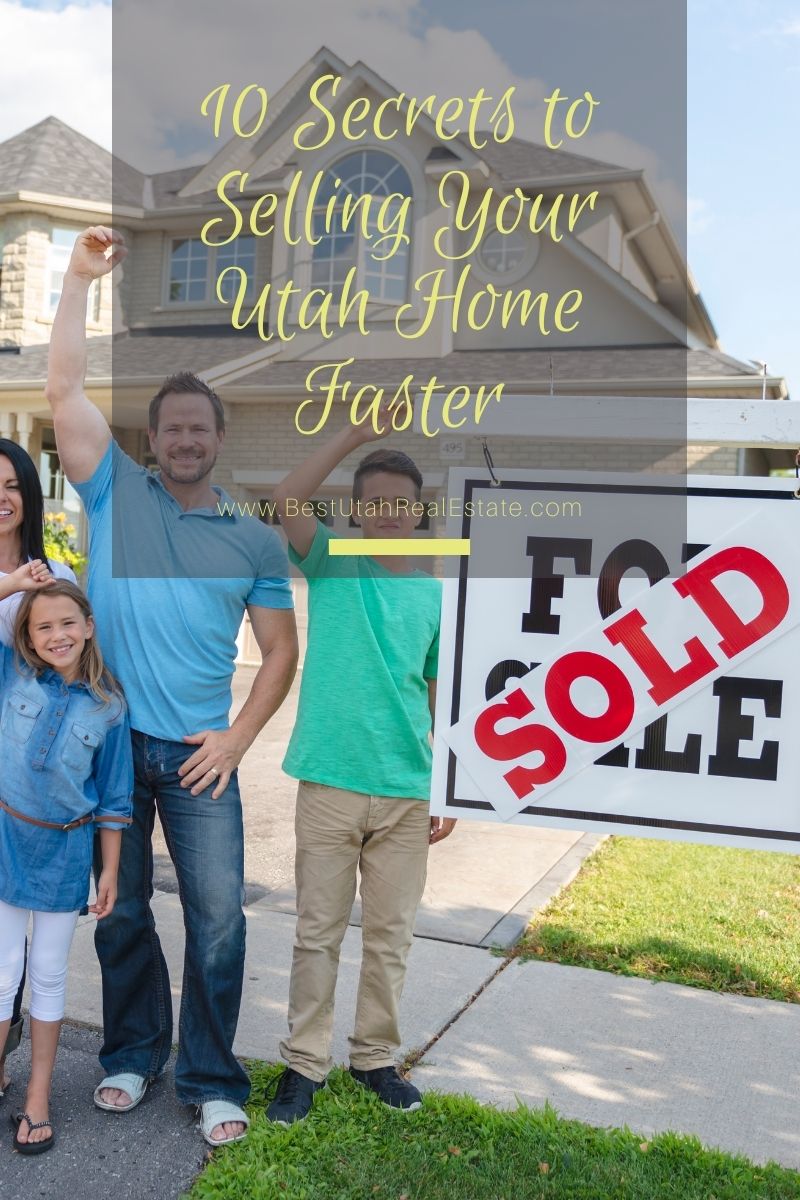 In today's crazy real estate market, homeowners don't have to do much to get their home sold and under contract in a matter of weeks or even days. However, the last thing any homeowner wants is to sit on the market any longer than they have to so learning all you can about selling quickly can definitely benefit you. Here are 10 secrets to selling your home faster.
#1. Devise a selling strategy.
Before setting a price, staging, or even hiring a real estate agent, make sure you understand a selling strategy. Is a for sale option the best bet? Should you consider an iBuyer option or list with a traditional real estate agent? Typically, real estate agents have the know-how and experience to list a home properly and can offer tips and suggestions on what buyers would find attractive but before listing, understand your different options about buying and what will work the best for you.
#2. Use professional photography.
I can't tell you how many times I have seen amateur, blurry, dark, or even distorted photos in an MLS listing. Photos sell the property first and foremost and they are your homes first impression, which can literally make or break a sale. It really pays to get professional photography when listing your property. Talk to your real estate agent about the best option for listing photos.
#3. Clean everything.
This is obviously a no-brainer but it must be said. Nothing can turn off the buyer more than a dirty house. If you need to, hire a professional cleaning company to take care of the deep cleaning at least once a week while your home is on the market. Make sure your kitchen countertops are clean and clear, clean inside cabinets and appliances, be sure to clean off any of that grease that can collect on the top of refrigerators, cabinets and shelves, clean inside closets and bathroom counters, floors, tubs, and showers. Clean out window tracks and sliding door tracks., Baseboards, and doors and don't forget the basement and garage.
#4. Depersonalize the home.
Now is the time to remove all family photos, collections and memorabilia. Buyers need to see the house, not your personal items or family photos.
Related: 5 Tips to Save Money on Home Staging
#5. Welcome in natural light.
It can be difficult to see dark rooms, those with closed windows, or inadequate lighting so either bring natural light in by opening up doors and windows or adding more artificial light. Strategically placing lamps or light sources throughout the home can set the mood and brighten up the home overall.
#6. Be flexible.
If you're only going to show the home on Friday afternoon between 1 PM and 4 PM, chances are you're going to miss out on the right buyer. Buyers like to see homes on their schedules, which means evenings and weekends. It might be inconvenient, but the more flexible you are the faster you should get a sale.
#7. Price it right… From the beginning.
This is not the market to price hi and hope it sells. This is the time to price it correctly from the beginning. No homeowner wants to leave money on the table, nor do they want to sit on the market longer than they have to. Using a qualified agent that understands the current markets and nuances of your neighborhood and today's buyers will help devise a pricing strategy to get the home sold quickly.
#8. De-clutter.
This is more than simply de-personalizing the home. This is removing any excess furniture and clutter. You're going to move anyway so start now by removing half the items from closets, cupboards, and storage areas. It will look like there is much more room and you've already got a jump on moving. Make sure there's plenty of free flow movement around furniture and items throughout the house. Again, buyers want to see the house, not your personal belongings.
#9. Keep paint colors neutral.
A new and fresh coat of paint will definitely work wonders to the inside and outside of your home but keep the paint color neutral. You certainly don't want a bright red accent wall or deep blue wall in the bathroom as it can be distracting and actually make the room seem smaller. Use neutral tones, lighter colors, and make the people see the space for what it really is.
#10. Don't neglect curb appeal.
Make sure you're focusing on the landscaping as well as the interior of your home. Buyers will see the outside first so help draw their eye inward by creating a beautiful curb appeal design on the outside of the house. Freshen up trim, repaint the front door, make sure the landscaping is clean, cleared, trimmed, and mowed, and create a clear path to the front door.
More: Consider Landscape Staging
When you're ready, contact our office today to learn what your southern Utah home is currently worth. We'd love to offer a free listing presentation on how we would market and sell your home and because we help buyers and sellers come together over the right property, we may have a buyer ready for your home today.