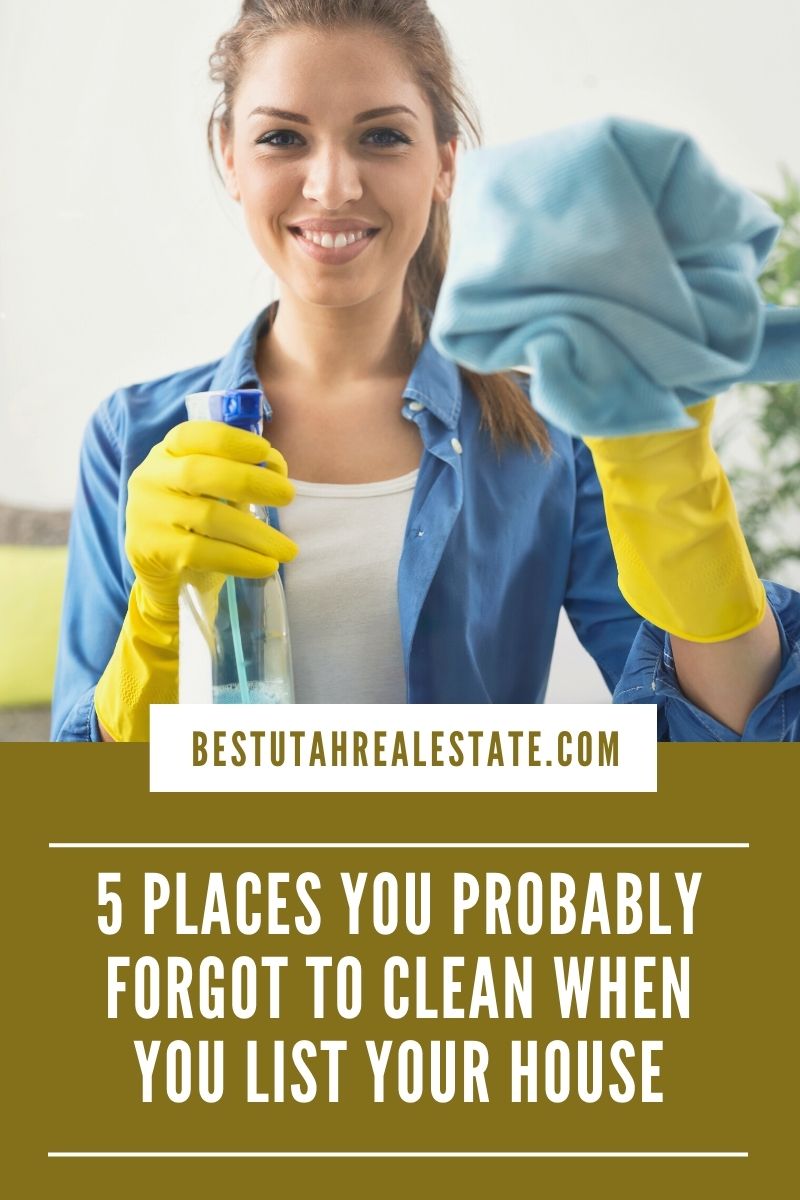 There are many important aspects to selling a home. From offering an appealing selling price to properly showing off the different rooms and features of the home to having a healthy landscape – a number of items need attended to in order to get that home sold for the most value.
One of the agenda items that is especially important is cleaning the home. Common sense tells us that having a clean, pristine home can truly bring out the best in showcasing your home to potential buyers. It can also be said that a dirty home will often repel people from investing into it for their future. When it comes to cleaning your for-sale home, there are five common areas that can easily be forgotten but should be addressed.
Blinds, shades, and shutters
No matter what types of blinds, shades, or shutters you may have, it's important to keep them as clean as possible. They will be among the first things a buyer will notice when looking through the house. It can often be difficult to keep your blinds consistently clean simply due to the fact that dust loves to constantly reappear in the same spaces; however, maintaining clean blinds will add to the beauty of the sun shining into the home.
Windows
Alongside the blinds comes the importance of maintaining clean windows. Whether it's the actual glass, the windowsills, or the tracks, there are multiple areas of the windows that need TLC. Make sure to clean both the inside and outside areas of the windows as dirt and grime will collect in both areas over time. Consider too that dust, spider webs, and the like love to hibernate on windowsills. Having dirty windows will block out parts of the sun and make the home feel cheaper than it is.
Cabinets
Needless to say, the kitchen is one of the most important areas of the home, especially when someone is looking to buy. Because of this, it's vital to keep all aspects of the kitchen clean. An easy area to forget are the cabinets. You can count on the fact that many people looking to buy a home will investigate the cabinets as they tour the kitchen. Those are where clean dishes, glasses, and more are stored. If they find your cabinets to be dirty and poorly kept, that could come back negatively on your potential to sell the home for the most money.
Related: How Major Systems in your Home Affect Its Value
Shower head
Even if you plan on keeping your shower head when you move, you should still clean it when showcasing your home to a potential buyer. A simple way to do this is by soaking the shower head in vinegar. This will easily remove the mineral buildup that just makes it look nasty and hard to forget. Not only that, but it's healthier for you in the long run to have a clean shower head anyway.
Carpets
If you have carpet flooring throughout the home, you'll definitely want to make sure it's as clean as possible. Thankfully, you can easily find quality carpet cleaners at your local grocery store that will get the job done. Vacuuming dirt and specks of food off the carpet is also important. If parts of your carpet are unsalvageable, you may want to consider hiring a professional to replace it.
If you're planning on listing your St. George home or property, give us a call. The market is going crazy right now but you still have to plan for the listing. Call us today to find out how much your Washington County home is currently worth.
More Tips for Sellers: