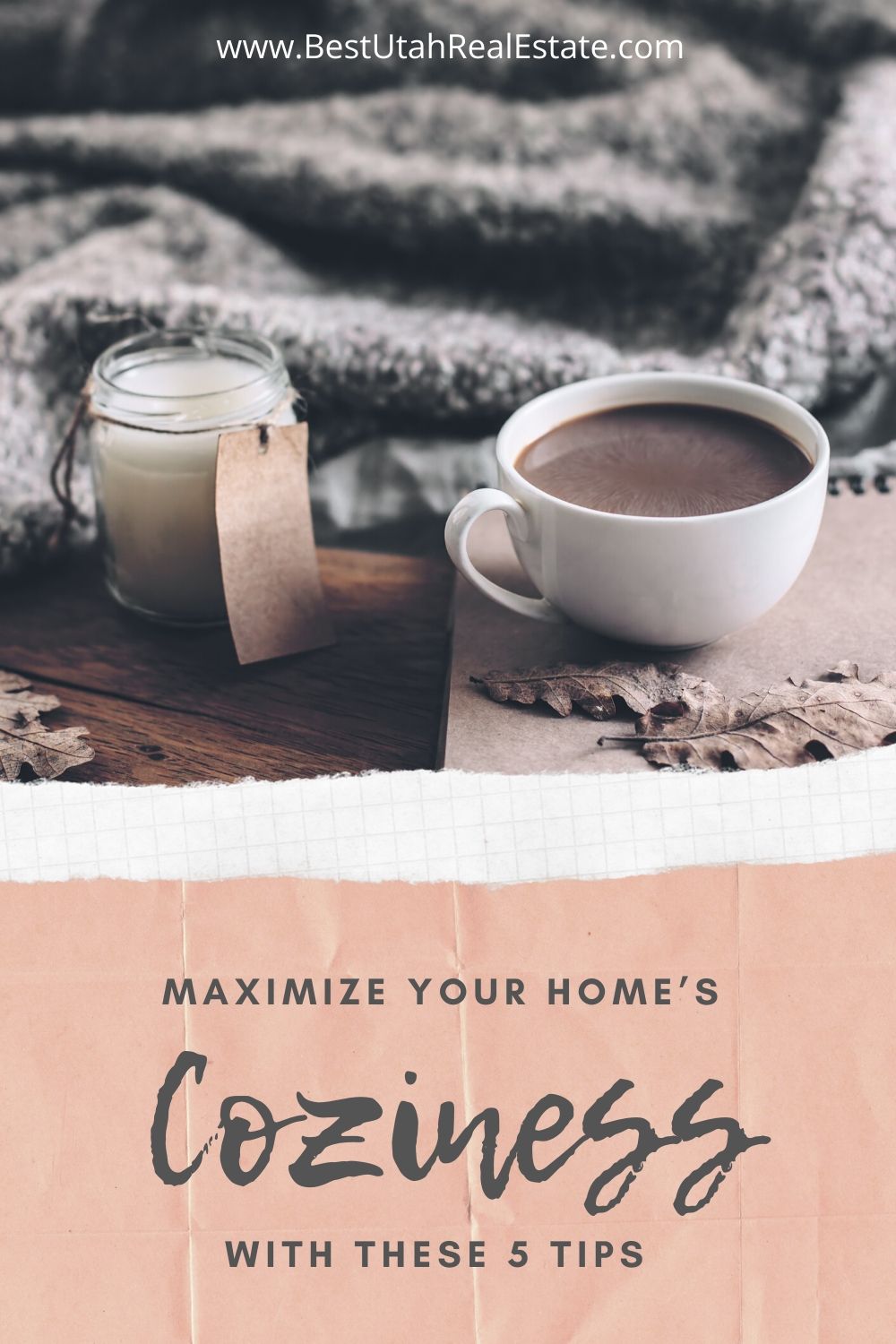 Whether you are preparing your home for an open house, staging for the masses, or just want to personalize a new property, making your home feel cozy and warm is something all of us want. If you're looking to maximize your home's coziness, start with these five tips.
#1. Add texture.
Different textures create a sense of warmth and home meanness. This might mean different throw pillows, cushions, blankets, and textures on the textiles of your home. Have several plush throw pillows stacked up with different textures and designs. Use a soft and fluffy throw blanket over the nearest chair or couch. Cover surfaces with luxurious fabrics and if your home has hardwood floors, consider a thick plush rug.
#2. Bake something.
Warm chocolate chip cookies, French bread in a Dutch oven, or even simmering cinnamon and orange peels on the stove all create a sense of coziness with those beautiful sense and familiar fragrances. If you're unsure of where to start, call up a friend or family member for their favorite cookie recipe. And… Don't forget to invite them over for a cup of hot chocolate, coffee, or tea to enjoy with those cookies. If you are working on an open house, set out those cookies for potential buyers and all guests.
Related: 4 Reasons to Sell Your House in 2020
#3. Warm lighting.
Stark, harsh, and strong LED lights can really add a cold feel to any room. Swap those out for a softer version. Soft lighting, lamps, and candles all add a general warmth and coziness to the ambience of a room.
#4. Update your bedding.
Your living room isn't the only place that wants to be cozy. Crisp cotton and linen are great for the summer months, but flannel is where it's at for winter. Here's another chance to use more textures, throw pillows, or a quilt neatly folded at the end of the bed ready to be pulled up around you on those cold winter nights.
#5. Be intentional with wall art.
Impersonal and harsh wall décor does nothing for the coziness of a home. Personal, comforting, and even personal memories on display can offer the coziness and warmth that a home really needs. However, this is tricky when you are selling your home. You want the right amount of coziness without being too impersonal. Talk to your real estate agent about the best way to go about this.
For more information about selling your southern Utah home, real estate information, or to browse properties throughout the St. George real estate market, contact my office at any time.