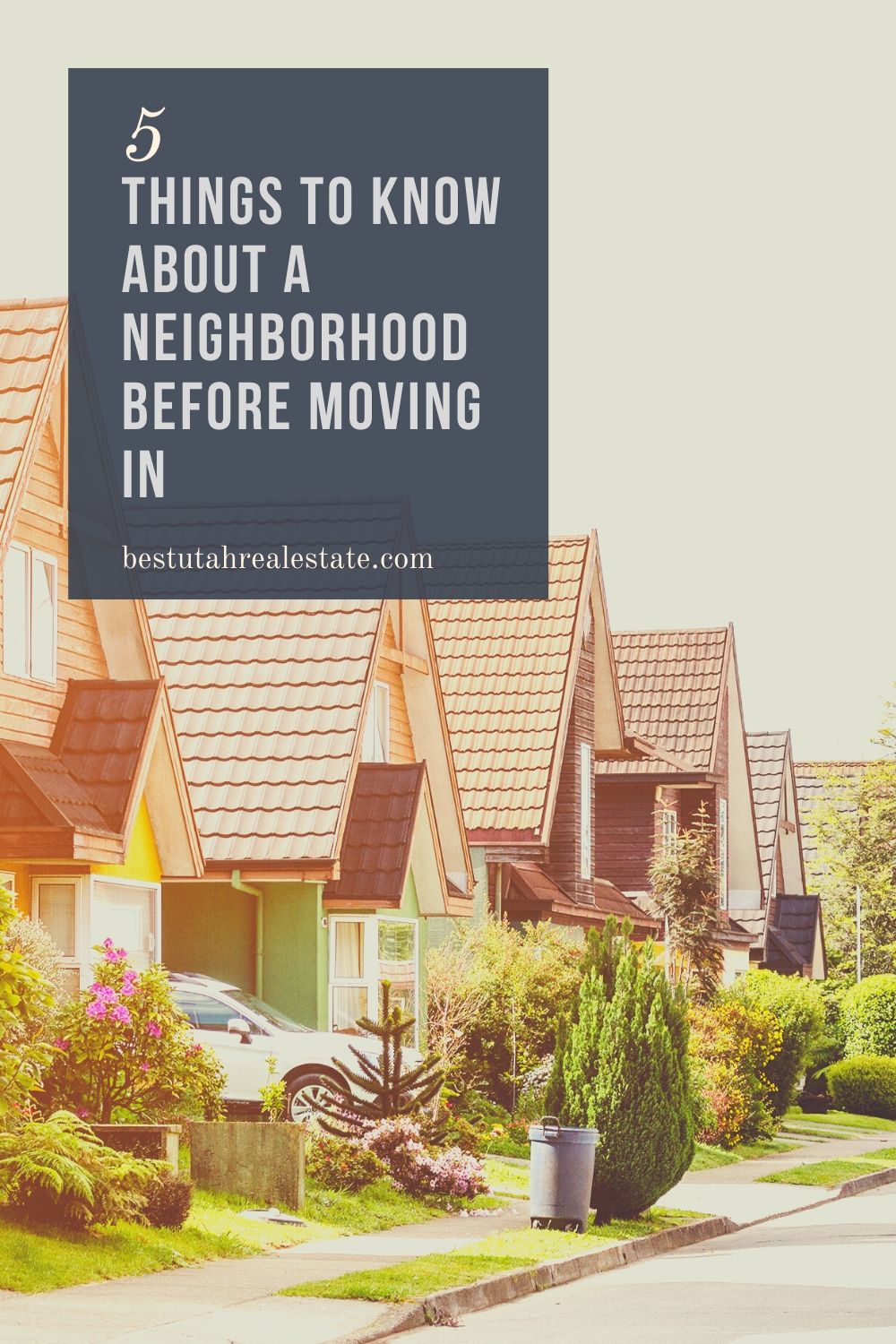 Buying a new home is exciting but it can be very easy to focus only on the house itself rather than its surroundings. You're not just buying a house, you're buying into the neighborhood and if that neighborhood doesn't fit your lifestyle, you may find yourself with a little bit of buyer's remorse a few months down the line. Before finalizing your home purchase here are five things you should know about a neighborhood.
#1. Crime rate.
Property values naturally correlate with crime rates and people want to feel safe in their home so they're less likely to buy a property in a neighborhood or safety might be compromised. Check out the national sex offender database or family watchdog.US, which allows people to search by street name or city. This will provide adequate information and often a photograph about sex offenders in the area. Take a look at the crime rates and how they compared to the national average.
#2. Schools.
Even if you don't have school age children, if you're looking at resell value at all down the line, future buyers want to know that the home is in a good school district. Check out great schools.org for more information about the schools in the area, reviews, and testimonials from parents and students alike. You also have to determine how important this is to you. Homes in great school districts tend to fetch a higher value than those in school districts that may be failing.
Related: 8 Easy Curb Appeal Trends for 2020
#3. Talk to your neighbors.
One of the best ways to get to know a smaller neighborhood is to talk to the people that live there. Ask about any rules or regulations that people don't agree with. Are there dogs barking late into the night or do all of the neighbors get along and have fantastic block parities every summer? The more you can find out about a neighborhood from the neighbors themselves, the more comfortable you feel with your purchase or walking away.
#4. Commute.
How far away are you from your job, schools, daily errands and necessities? This may or may not affect your decision to purchase a property in a particular neighborhood. Some people like living as far off the grid as possible and don't mind commuting while others want to be within a few blocks of most daily necessities. If possible, drive the commute during the heaviest times of the day to find out what reality will be once you live there.
#5. Stake out the neighborhood on social media.
On the surface things may look picture-perfect but staking out some neighborhood social media websites and accounts may paint a different picture. Do your own homework and research, ask questions, and find out what the people in the neighborhood really feel about it.
There are so many amazing new neighborhoods popping up throughout the southern Utah area such as Desert Color, Dixie Springs, and Copper Rock. If you'd like more information on any of these neighborhoods visit my subdivisions page or simply browse all available listings and real estate for sale throughout southern Utah.